It's a Mom Thing: Kickass Parenting
Author:  Sathya Ramaganapathy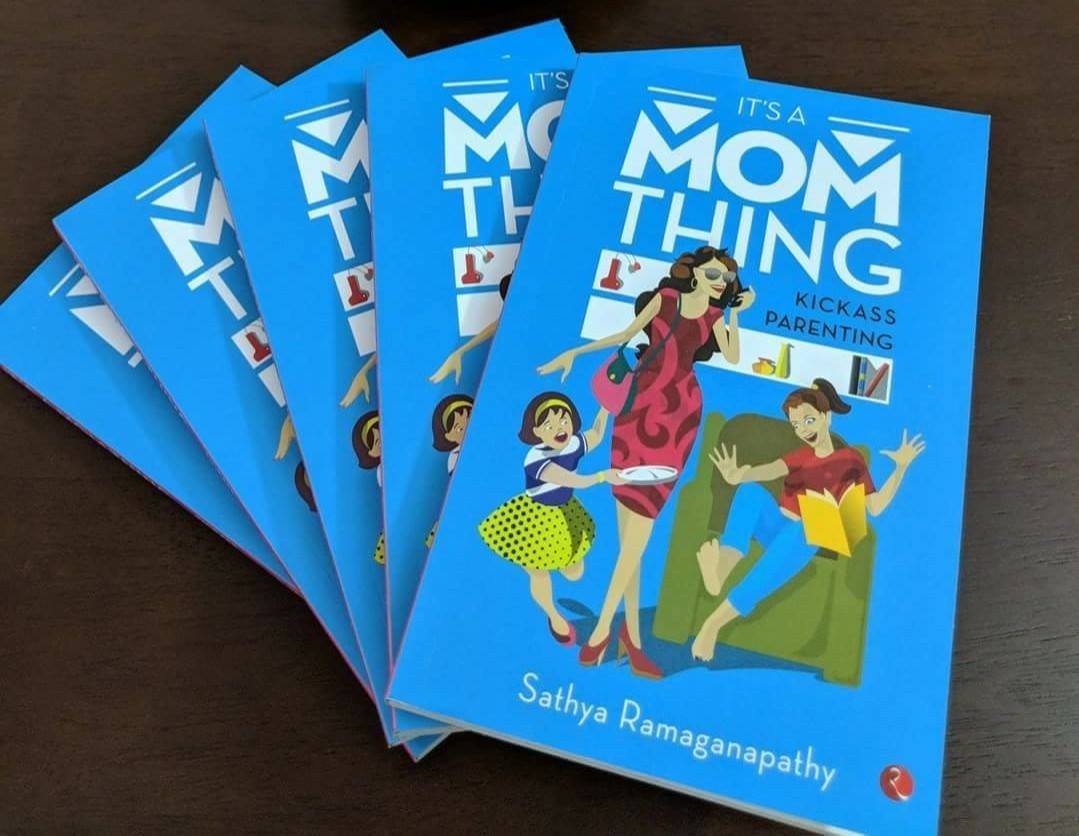 Available now on Amazon, Flipkart  and leading bookstores.
~~~
It's a war out there, and the kids are winning. They can download apps on your smartphone with deceptive ease, tell you who the Greek goddess of wisdom is and how to do a back-heel nutmeg (don't ask). How is one ever to catch up, let alone get the upper hand?
It's a Mom Thing: Kickass Parenting presents anecdotes from a mother and offers a light-hearted look at her parenting journey. The main protagonists are the mother, her two cheeky daughters, aged nine and eleven, and her long-suffering husband. Parenting is a veritable minefield in this household. Backchat, bad jokes and mischievous gleams in the eyes, pre-teen hormones and emotional meltdowns (of the parental variety) pop up frequently. Every day is fraught with danger. Revealing the affectionate, yet tumultuous relationship between the mother and her daughters who are growing up fast, the book falls in the parenting humour genre.
Published by Rupa Publications
~~~
Listen to an excerpt.
Coverage about It's a Mom Thing 
Firstpost: https://www.firstpost.com/india/its-a-mom-thing-blogger-author-sathya-ramaganapathys-take-on-parenting-is-humorous-reassuring-5479431.html
The Indian Express: https://indianexpress.com/article/parenting/family/its-a-mom-thing-shopping-with-daughters-5267331/
The Tribune: https://www.tribuneindia.com/mobi/news/spectrum/books/ready-reckoners-on-parenting/619461.html
Indian Moms Connect: http://www.indianmomsconnect.com/sathya-ramaganapathy/